Accepted methods of payment : cash , cheque, card (from €1), chèques vacances (without money back), Yeps (without money back), vouchers
Full price: €6
Discounted price: €5
7 – 18 years old*
Student*
Person with a disability*
Person accompanying a person with a disability*
Holder of the large family card*
Pass Education card*
Privilege Pass holder of another monument of Indre-et-Loire Departmental Council* 
Accompanying a Privilege Pass holder from the site visited* 
Partners 2023*: Cité royale de Loches (1 full price ticket = 1 reduced rate), tourist office of La Roche-Posay (health cure pass), tourist office of Tours
Groups of 15 or more people
*Upon presentation of a valid proof of identity
Free admission
Children under the age of 7*
Job seekers*
People on minimum wage*
Host families card*
Journalists and professionnal photographs*
Partners 2023* : Culture du Coeur, Pass Pro Tourisme card holder – Pro Touraine Loire Valley (ADT), Culture Ministry card (1 ticket for the card holder), ICOM members, tour guides, "Châteaux de la Vallée des Rois" members, members of Amis du Grand-Pressigny association, elected representatives and accompanying person (spouse and children)
*Upon presentation of a valid proof of identity
Free grounds
Other prices
Professionnal price: €4
Tourists offices and travel agencies
Professionnal 2023 partners: student cultural passport from University of Tours, EPAF, La Saulaie (group voucher), VVF from 37 (group voucher), Pierre et Vacances from 37 (group voucher), Val de Loire Tourisme, Le Relais du Moulin at Valençay, Le Relais du Plessis at Richelieu, mes Sorties Cultures (voucher), My Travel Pass (voucher)
Workshops for individuals: €7 until 6 years old included (free admission, from the second child)/€9 from 7 years old (admission included)
Offer
Get reduced rates thanks to the junior card !
Individual and free, Valid 1 year. Allows you to get reduced rates for the family workshops throughout the year in monuments and museums in the department: 1st workshop = full price ; 2nd to 6th workshop reduced rates ; 7th workshop free !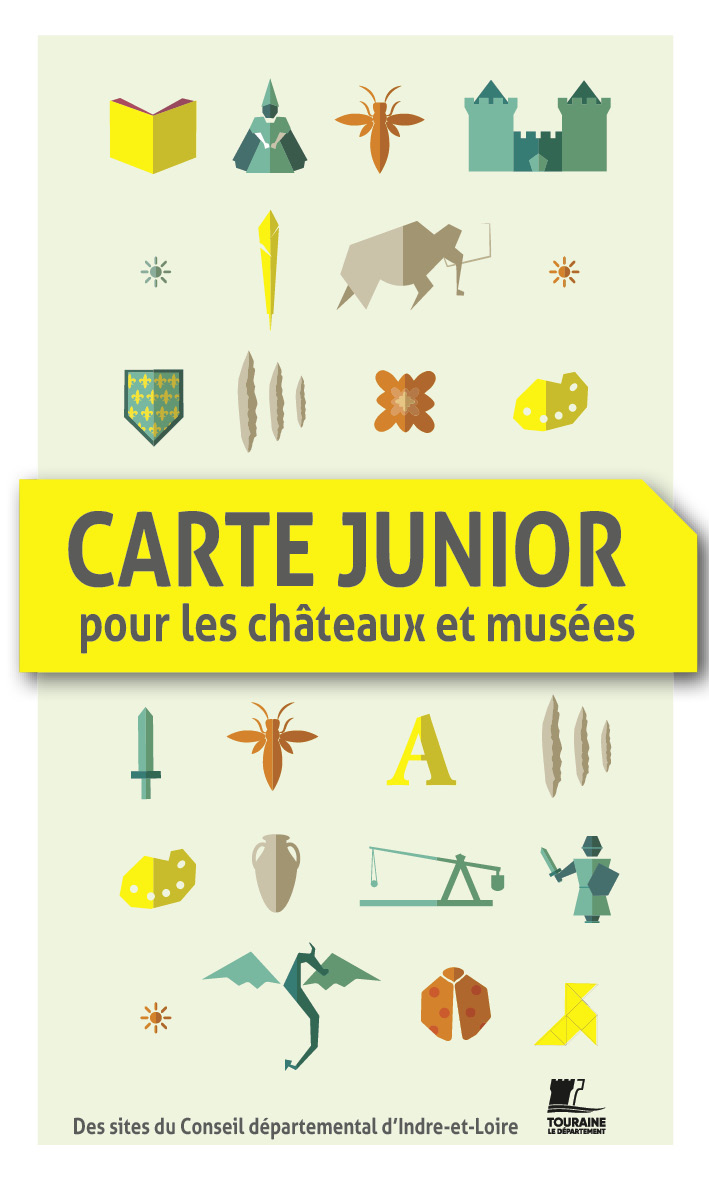 Pass
Privilege pass : 16,00 €
Valid 1 year (date to date) : unlimited acces to the monument where it was purchases and discounted rates to other monuments of the Conseil Général Départemental. Reduced rated for accompanist.
10% off in the gift shop.