You can visit Le Grand-Pressigny Prehistory Museum on your own with a document available in French and English included in the admission fee.
Duration: 2 hrs
In the museum
Further your knowledge with the multimedia resources
available in every gallery (some video systems are momentarily unavailable).
Experience something unique in the archaeological laboratory with items you can see, touch and smell.
Outside
Meet life-size prehistoric animal reproductions in the museum courtyard.
The courtyard, moats and grounds are open to visitors; they are relaxation areas where you can read, walk and have a picnic.
Plan your visit > Learn about 3 million years of human life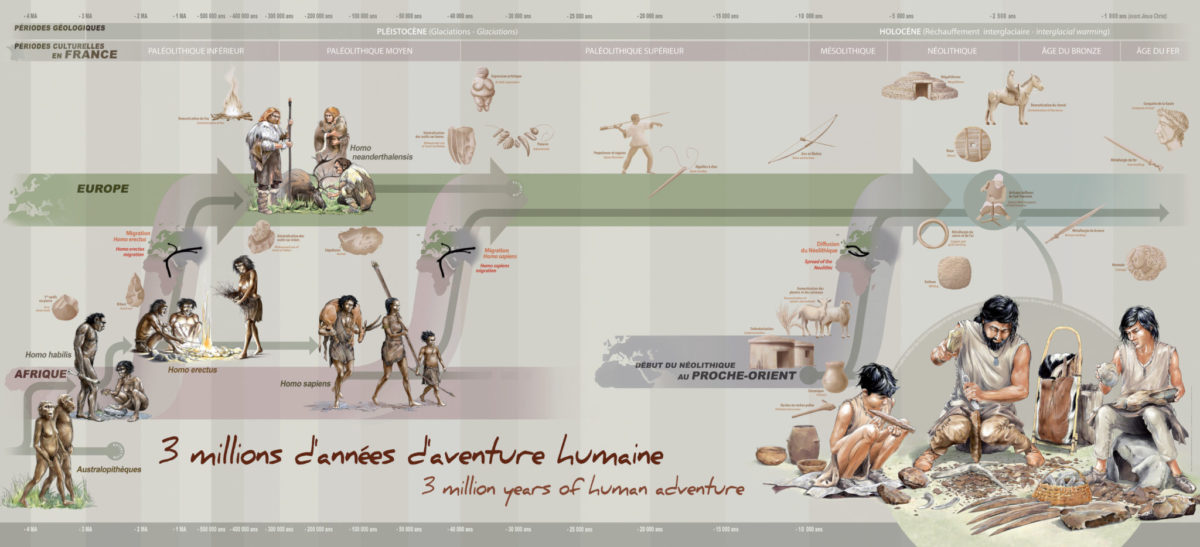 Texts: M. Philippe, F. Demouche and L.A. Millet-Richard/Grand-Pressigny Prehistory Museum.
Graphic design: L. Pineau/Illustrations: colour © Frédéric Liéval / monochrome, Gilles Tosello and F. Liéval. Use of the frieze is subject to authorisation from the museum and its creators.