Come and visit or revisit the prehistory museum on a guided tour with the museum's tour guides. Guided tours are included in the museum admission fee.
Self guided tour with guide booklet
Duration : 2 hours
Guided tour in English
Of the museum at 4pm the 7th of August
Duration: about 1 hour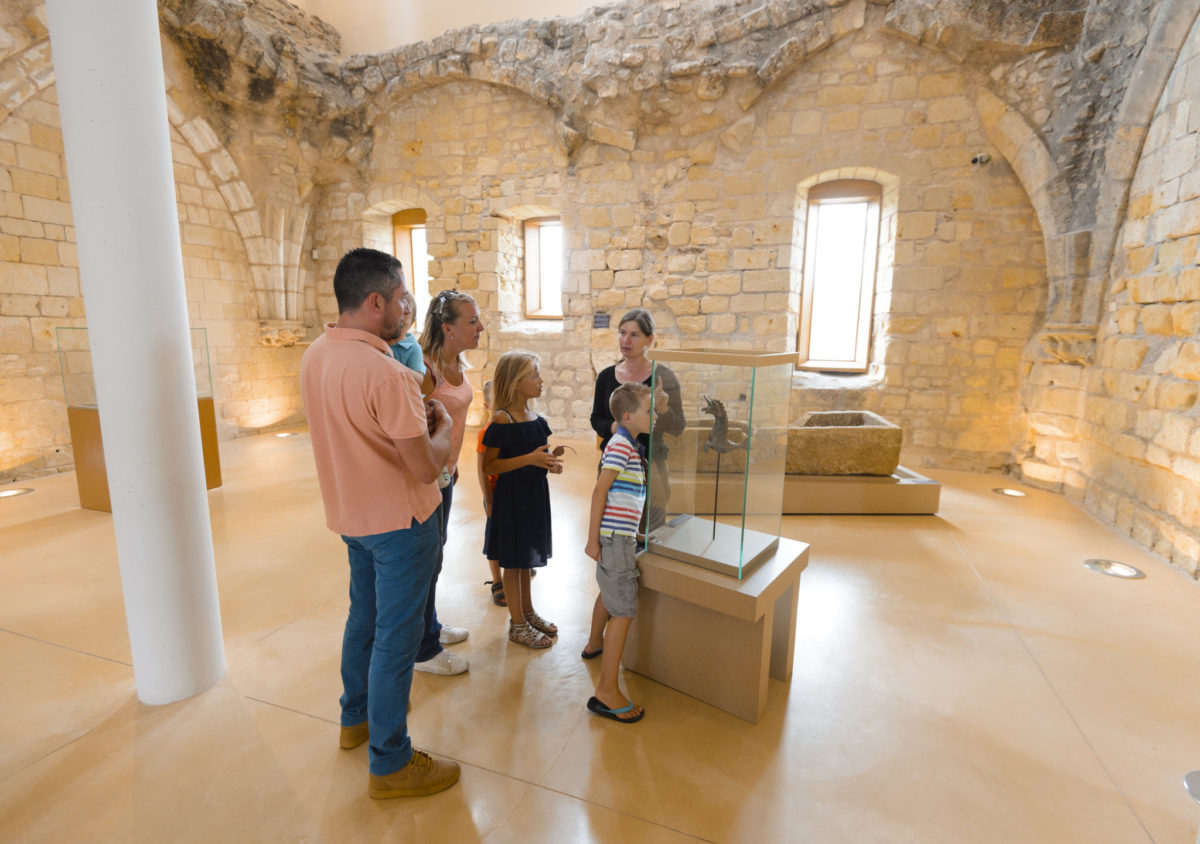 Plan your visit > Learn about 3 million years of human life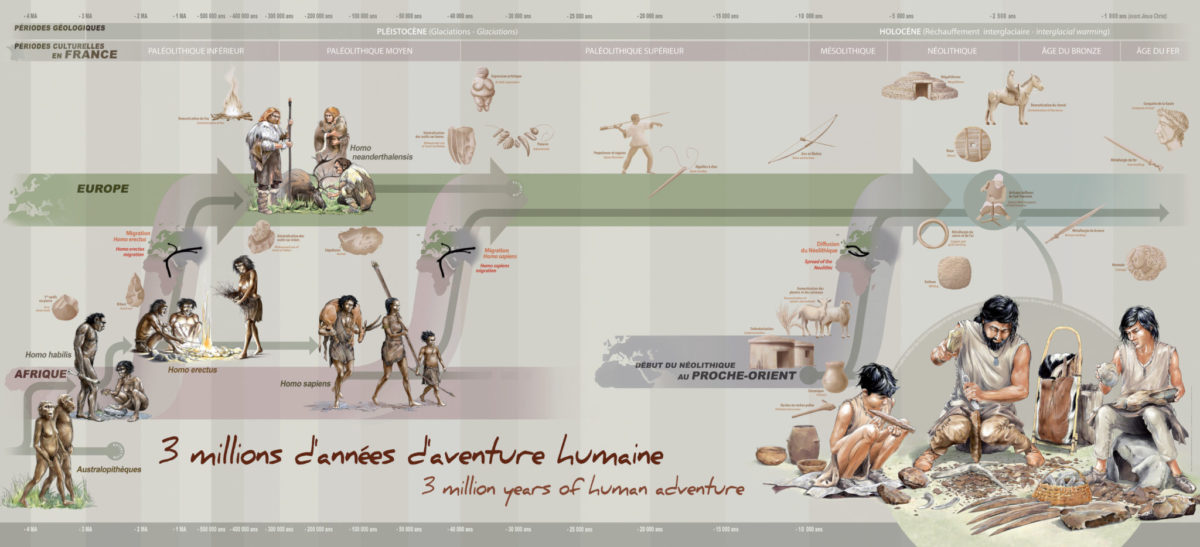 Texts: M. Philippe, F. Demouche and L.A. Millet-Richard/Grand-Pressigny Prehistory Museum.
Graphic design: L. Pineau/Illustrations: colour © Frédéric Liéval / monochrome, Gilles Tosello and F. Liéval. Use of the frieze is subject to authorisation from the museum and its creators.