The museum is housed in a 1000 year old château built on a rocky spur within Le Poitou and Touraine. Modern facilities bring the best out of its unique design.
The village was first mentioned in the 6th century by Grégoire de Tours as Prisciniacus which was only renamed Pressigny-le-Grand in the 16th century.
The stone château and its keep were built in the early 12th century. Guillaume I de Pressigny, the area's first known ruler, completed the construction in the late 12th/early 13th century.
The Pressigny family owned the fortress until 1301. The property in the heart of a border area gave power to the ruler who was involved in quarrels between the King of England (Richard Lionheart and John) and the King of France (Philippe-Auguste) who fought bitter battles against each other.

The fortress was owned by the Beauvau family then the Savoie-Villars family in the 15th to 16th century. The medieval building was turned into a Renaissance-style château by Marquis Honorat de Savoie-Villars, François I's cousin and a high-ranking member of the court.
The Pressigny land changed hands several times in the 18th century: its owners included the Masson de Maison Rouge family and the Voisins, the last rulers of Pressigny. The château was sold as state property in 1796 and dismantled by its successive owners.
When the château was turned into a stone quarry in the 19th century, the local and regional councils saved the site from ruin by buying it. The gallery then became the police station and escaped the destruction seen by the rest of the château.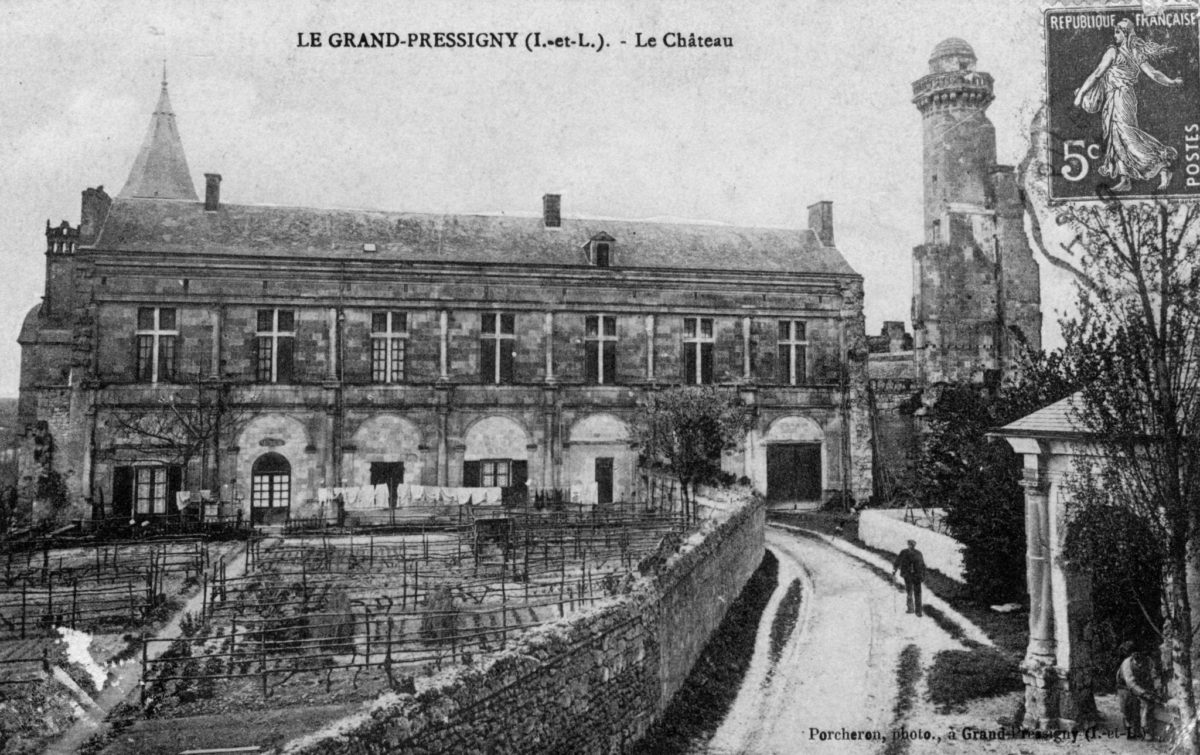 The Prehistory Museum moved into the Renaissance gallery in 1955.
Indre-et-Loire General Council (now Departmental Council) became the owner of the entire site in 1988. The keep lost almost all its north-eastern and south-eastern walls that same year.
The museum's first renovation in the 1990s saw repair work and partial reassembly.
The museum closed for two years in 2007 to build a new building which is now the heart of the new site and its 2009 reopening marked the museum's move into the 21st century.